2021 was the year to be grateful to do everything in-person. You don't recognize the value of what we had until you have lost it – celebrations, funerals, work, school, carpools, church and sports. A small price to pay was that our seasonal rhythms got turned upside down. For instance, my sons, Micah and Noah had their 2020 fall football vaporize into thin air only to reappear before the snow melted in spring. That's right, we had spring football. While coaching Noah's team, we witnessed the snow plowed hills that turned into ice really were a safety hazard in our late February – early March practices. As the season progressed, it got warmer each day, and daylight extended into the night. In all my years on this planet I have connected football to its season, and this was completely opposite of anything I've ever experienced! I also never imagined coaching football in the spring real estate market. Yet, I was grateful.
My real estate group expanded further by offering design work and services to our clients that included updating kitchens, baths, tile work, painting, staging, landscaping, etc. I got a front row seat to seeing clients reinvesting in their own homes to maximize their sale prices. The results were predictable, and profitable. But best of all, we had very little drama and very happy clients. It's amazing what an uptick market does to the psyche.
​​​​​​​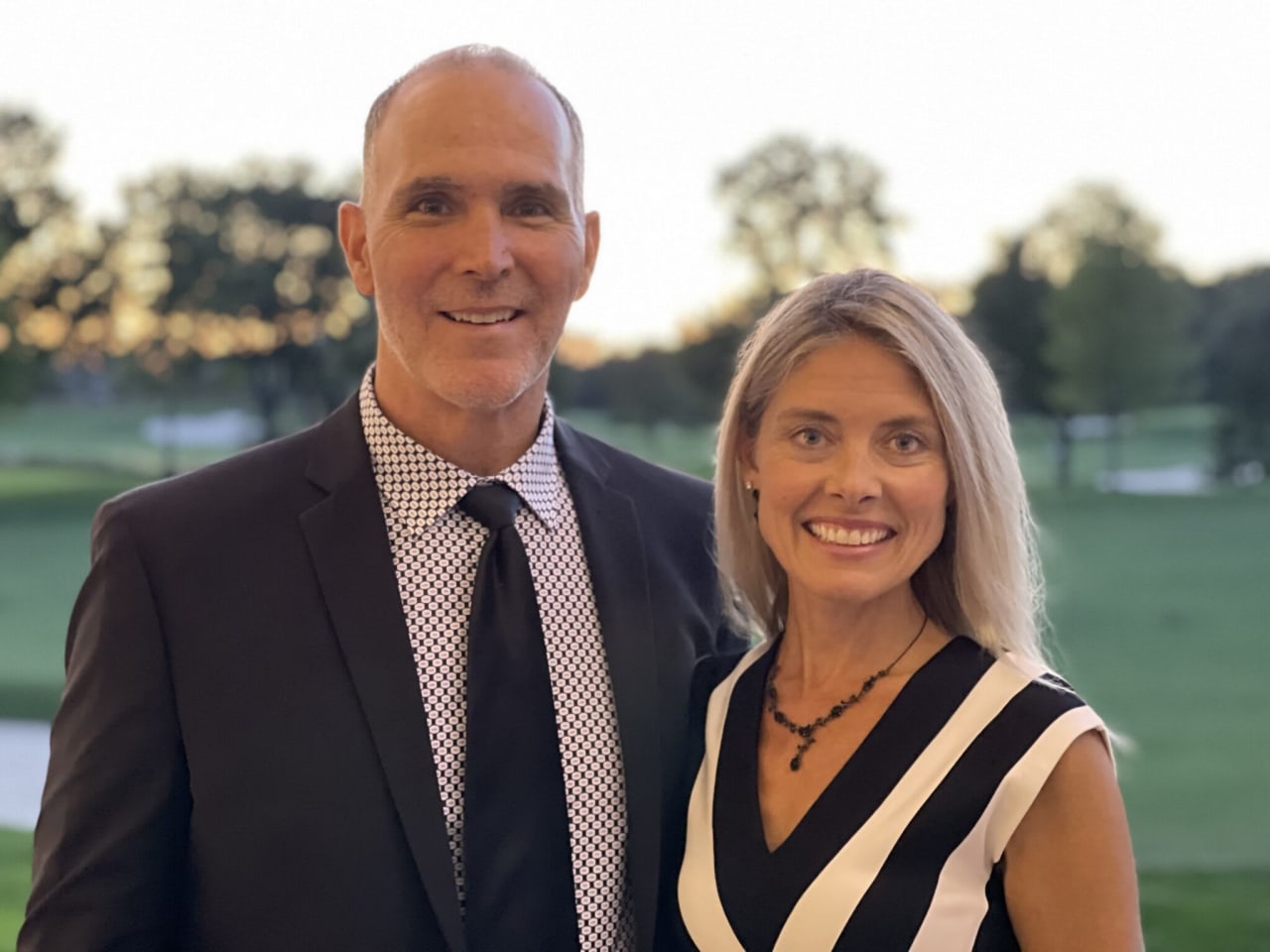 Amy and I just celebrated our 22nd anniversary. We were able to play several rounds of golf together at our club and we're now each playing in paddle tennis leagues. This is an activity that has given us much needed social interaction we have long been craving. For Amy, nothing is more important to her than relationships.

Whether it's knowing our children's friends intimately, joining a fantasy football league or being with neighborhood women in small group bible study; she is my relationship hero.
​​​​​​​
---
This past spring Micah helped lead his football team to an undefeated season and won the conference title.
In the summer he turned 18 years old and embarked on a road trip camping and hiking with his close friends in the U.P. of Michigan. They even took time to catch a free dinner with my mom, and her friend Jane who were lighthouse docents nearby.

Micah's fall football season ended in the second round of the playoffs. They were 9-2, and conference champs again.​​​​​​​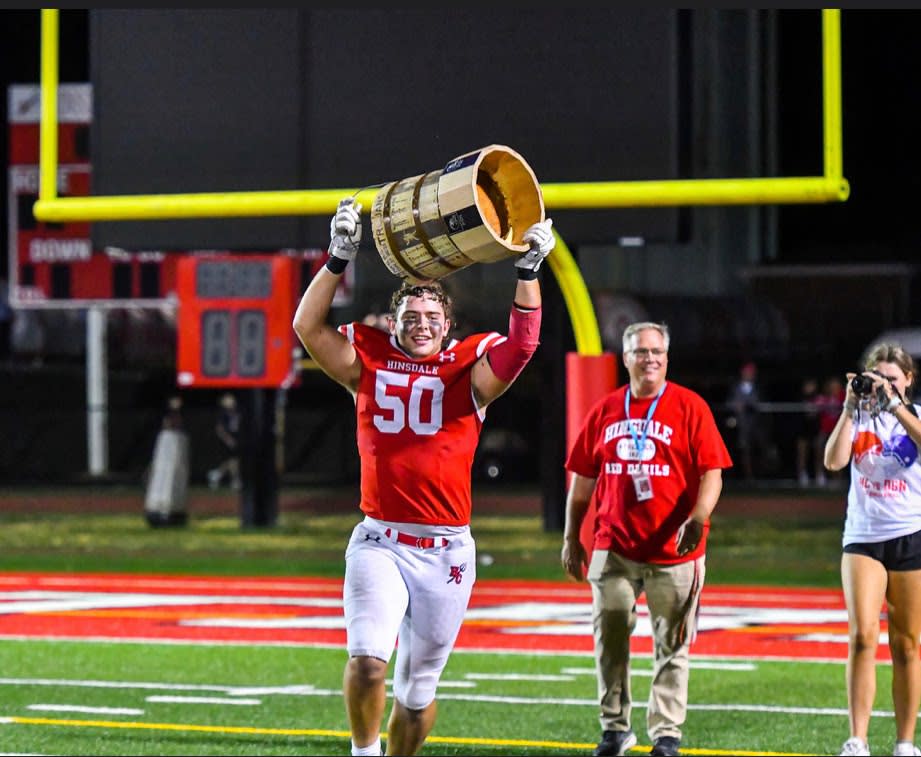 It was the first time in the 125-year school history that they won 2 football conference championships in one calendar year! Micah was a captain, starting both OT/DL often playing 115+ plays a game. He was selected all conference and earned the Red Devil Award given by his coaches for character.
We are confident in God who has a plan for where Micah will go to college, and eagerly await it.

---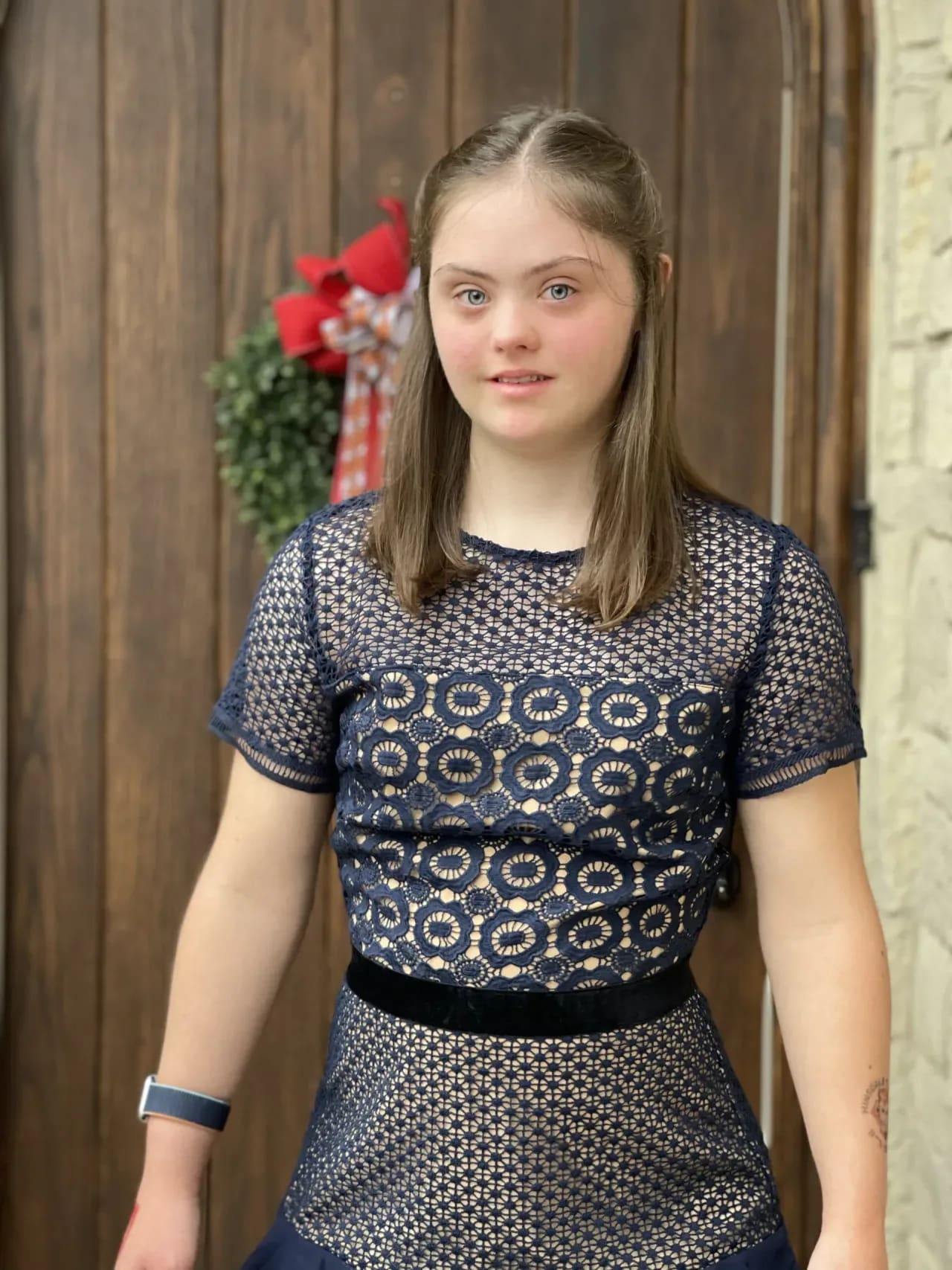 Abigail is now a Junior in high school. She also is playing basketball with her special Special Olympics needs Buddies Group at the high school.
Our family, along with grandparents, find great joy going to her games. She is getting straight A's in all of her classes and enjoys school.

She continues to dance and has been taking guitar lessons. A highlight was going to Homecoming this year with a group of friends.
​​​​​​​
---
Noah is a freshman and has had an active year. His spring football season ran into summer football camps, and into a full fall football season.

The current consensus is that wrestling might be his best sport. The hitting side of football translates into takedowns in wrestling, and he aggressively pursues that.

He enjoys spending free time hanging with his "neighborhood boys" which usually ends in an evening of knee football in the basement.
​​​​​​​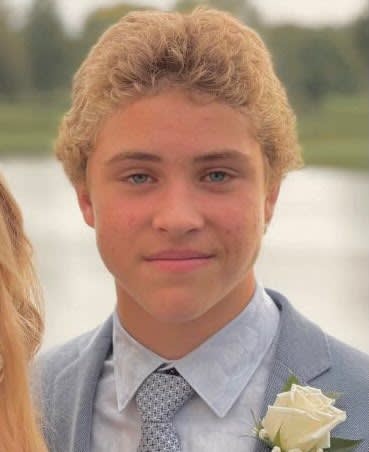 ---
Elizabeth had a monumental change in social/emotional attitude when she won a spot on the middle school basketball team roster. It also changed Papa's life!

Being a former college basketball player, Papa (Amy's dad) had to wait to cheer from the stands until his youngest grandchild made the team.
Elizabeth is built for sports and competition. She also plays lacrosse and is currently playing travel basketball. I get the opportunity to coach her and her friends one last time this coming January in the community rec league.
​​​​​​​
I hope that our paths cross soon. Wishing you a Merry Christmas and a Happy New Year! – Mike

​​​​​​​