New listing: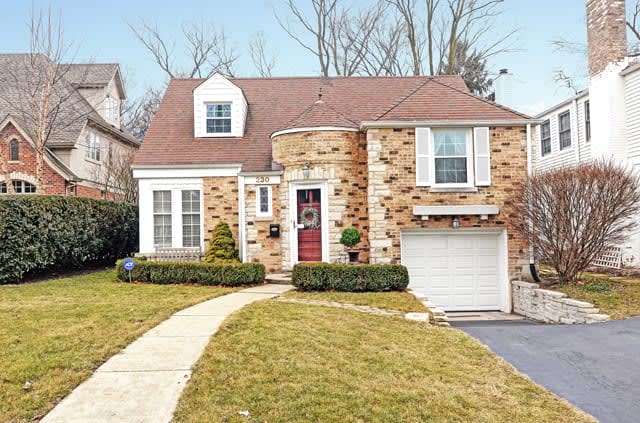 230 S Grant Street, Clarendon Hills, IL 60514
Listed at $464,993
Grant is a very small north-south one-block street in Clarendon Hills that many homeowners know as a very low-traffic street. There really is not a reason to travel down it unless you are visiting or going to your home on Grant. The other benefit is that the "Walk To" score doesn't get any better. You can walk into town or to the train in Clarendon Hills within a few minutes.
A fabulous new makeover on a forever street! A picture-perfect brick turret welcomes you, then, the all-new kitchen and family room will have you saying, "Well Done!". The current owners saw the vision of opening up the kitchen, dining room, and family so that it would be a seamless flow together. Walls were taken down, beams were installed and a wonderful kitchen design followed that included an island and even a wine refrigerator! They didn't stop there; many, windows came out and new ones were installed. Beautiful window treatments covered them. Next, the electrical panel was upgraded. If you have been in one of the older charming homes in Clarendon Hills or Hinsdale, you know, the charm goes away if the infrastructure is not updated. All new lighting came next and new solid doors and oil rubbed handles and hardware were then brought in. The hardwood floors on the first floor got a new finish (perfectly colored stain!) and the carpet got replaced in the bedrooms upstairs. There are hardwood floors under the carpeting that I am told are in good shape! The bathroom got a facelift too! Busy were the owners of 230 Grant because they also took out and replaced much of the landscaping, added brick Pavers, and had a fence installed. You will have to see the century-old brick in the front walkway, which is very charming indeed! I can't wait to see the new family walking it!