Accenture, one of the largest accounting firms is adding 500 new hires in Chicago. This is great news for Chicago and suburban communities like Clarendon Hills and Hinsdale where many buyers consider these commuter towns. Jorge Benitez, the firm's U.S. CEO said "embraces the diversity of the talent pool that a city like Chicago".

Mayor Rahm Emanuel has made 11 announcements that companies have been hiring and bring in their workforce to Chicago bring the total up to 7,000 new workers. Ford Motor Company recently hired 1100 workers. This is positive news to homeowners around the suburbs where they might just find their buyer in the fall or winter months.

Hinsdale and Clarendon Hills offer wonderful housing stock with many new construction, turn of the century and homes of significant architectural value. Price ranges for homes for sale go from $250 to almost $7 ml. The school are another reason buyers come to Hinsdale and Clarendon Hills. and Hinsdale Township High School District 86 are big draws too.

​​​​​​​A new hire from Accenture or Ford might consider a home in walking distance to train since there are many express trains that take less than 25 minutes to arrive in Chicago. One example of a traditional home in Clarendon Hills is 4 N Prospect Ave. It is a 4 bedroom, 3 bath English style home from the outside but walk inside and the wonderful craftsman blend captures your imagination. The details in the woodwork, tile and cabinetry is absolutely stunning. The home sits on a 60′ x 170′ lot with gardens featured in Better Homes and Gardens magazine. Take a look at the photos below. This home is listed for $624,993.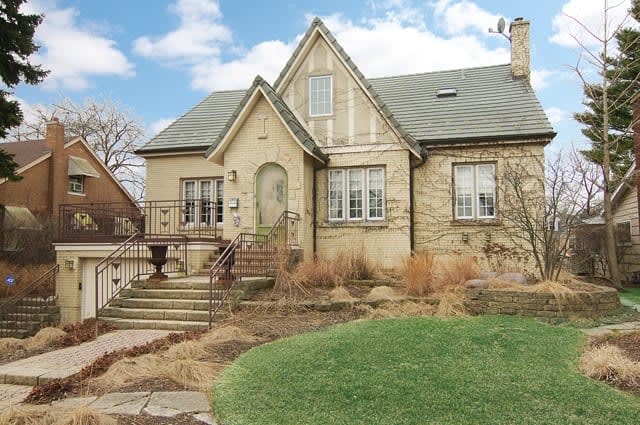 4 N Prospect, Clarendon Hills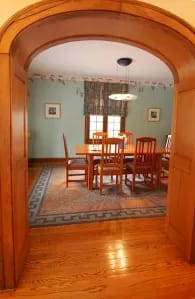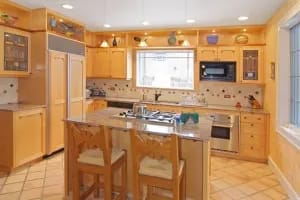 4 N Prospect, Clarendon Hills