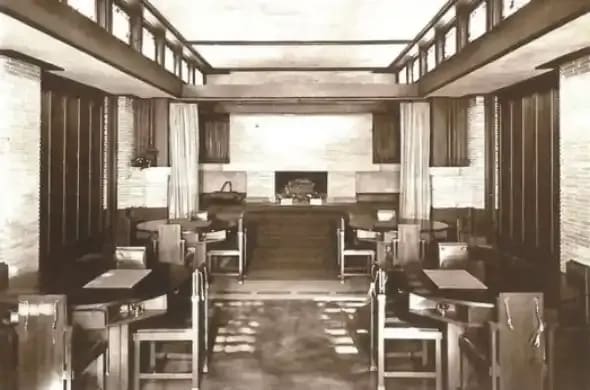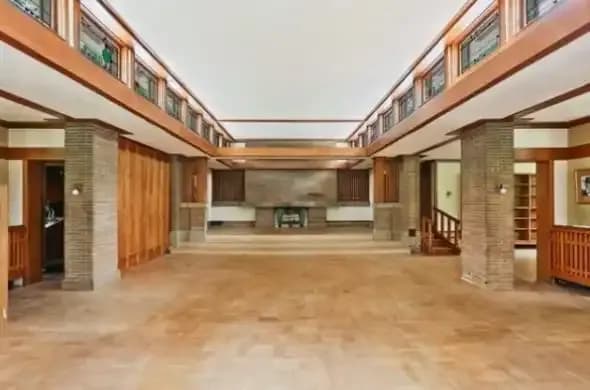 350 Fairbank Road in Riverside: For the first time in decades, the public has the opportunity to own this piece of history.
350 Fairbank Road is better known as the Avery Coonley Playhouse. Frank Lloyd Wright designed this building in 1912, to be used as a private school. It has an auditorium and stage which were used as the main classroom. This building has been used as a private residence since 1919.
This structure served as a testing ground for some concepts Wright would later use in his Usonia homes such as flat, cantilevered roofs and lots of built-in shelving. Perhaps most striking are the recognizable Wright design elements like detailed interior woodwork and decorative art glass windows that this famous architect was known for.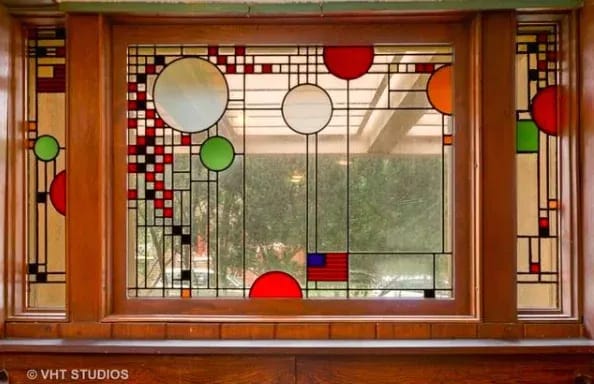 According to the Museum of Modern Art, "the [Avery Coonley Playhouse] windows were inspired by the sights of a parade, and their shapes abstracted from balloons, confetti, and even an American flag." The original windows can be seen in museums around the world. While there are some original art glass windows remaining, museum-quality reproductions have been installed in this historic space.
Positioned on an oversized lot in Riverside's first division, the home is landscaped with trees and plants native to the area, complementing the Village of Riverside's historic landscape status.
This historic 3,503 sq ft home has two bedrooms and two bathrooms – and is ready for a new family to call it home.