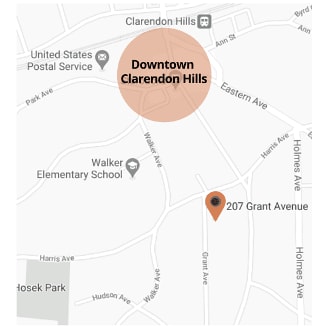 Buyer demand remains high, and inventory remains comparatively low.

The solution? Well, some buyers are "settling" and taking the next best thing. Others are taking the opportunity to BUILD their perfect home.

Here's what I'm telling clients who come to me for guidance: the old saying goes "location, location, location" for a reason…
Many people, especially first-time homebuyers, shy away from purchasing a property that calls for a new build. General contractors, home design, permits, total financial investment…the prospect of the building can be overwhelming. But it truly doesn't have to be with the help of experienced professionals.
We've spent decades working with talented and skilled local businesses—from contractors to interior designers to painters to electricians…and beyond. Based on our countless experiences, our group has vetted vendors and created an invaluable resource for our clients in the form of a list of preferred vendors. We've done the research, tested the waters, and only align with the best.
Once we help you find that perfect location, we're here to guide you into the next phase of your meaningful move by connecting you with trusted and talented folks who will hear you and help you build your home exactly how you want it.
Consider building your perfect home at 207 Grant Avenue in Clarendon Hills.
This beautiful 75′ x 150′ lot is just two short blocks from downtown Clarendon Hills on a rarely traveled one-block street.