Even in a "seller's market" we've found that well-staged homes sell faster and, often, for more thanks to multiple offers. Especially if the home is vacant, staging can provide potential buyers with the visualization needed to move forward with an offer.
Whether you choose to work with a professional to stage your home or opt to go the DIY route, there are some golden rules we encourage our clients to abide by…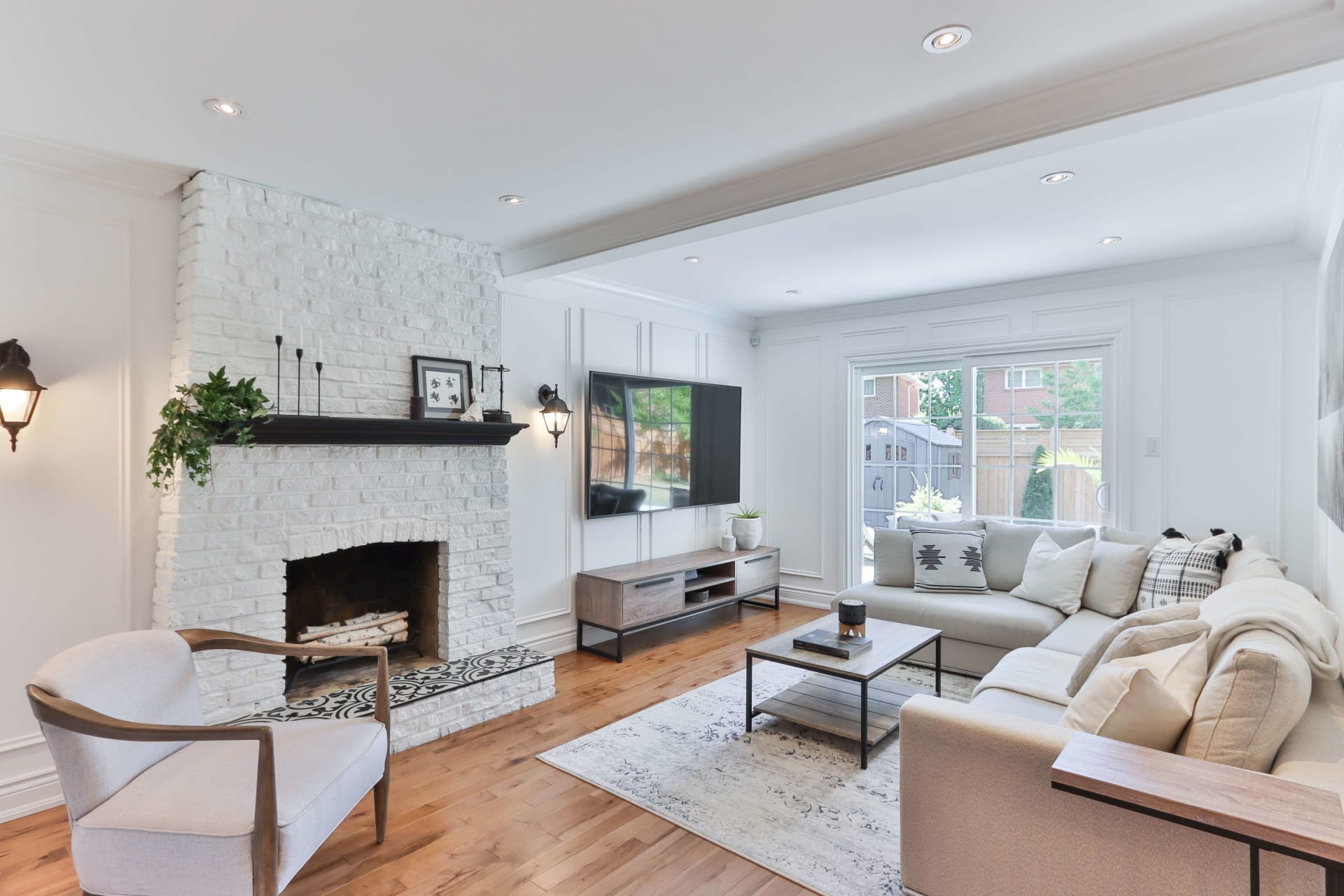 Do the simple home improvements
Many sellers underestimate the power of a fresh coat of neutral paint. Tasks as simple as patching imperfections, laying a smooth coat of paint, and even installing updated light fixtures are all pre-listing improvements that provide benefits that outweigh their cost.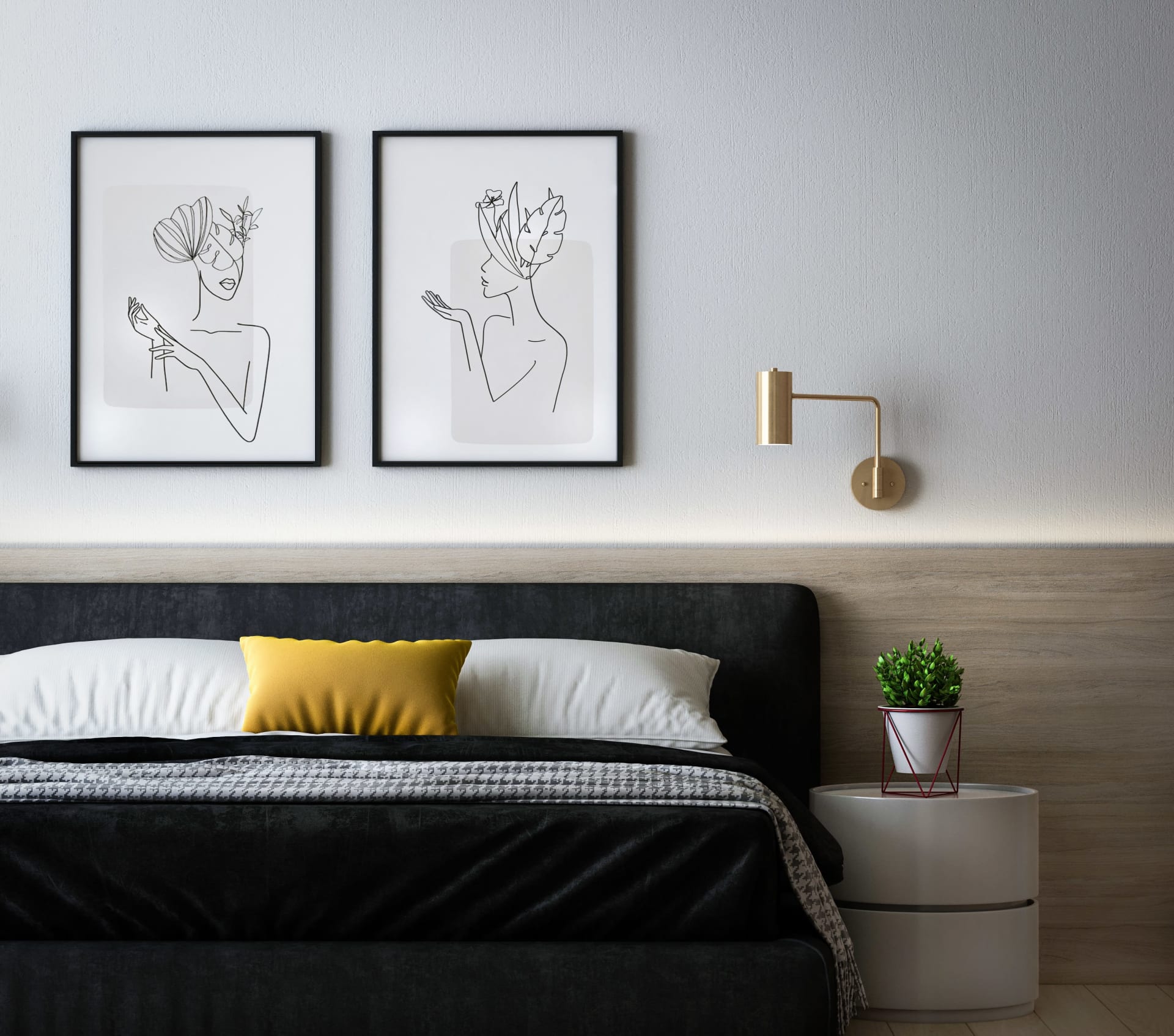 Don't go too minimalistic
While a neutral palette and low-clutter décor is important, staging that's too minimal could end up feeling sterile. Purposeful accessorizing with textures, like plush pillows and faux plants, can make a house feel like a home. Don't forget to help buyers ground and define spaces with rugs and window treatments! This is an especially important item for those open-concept homes.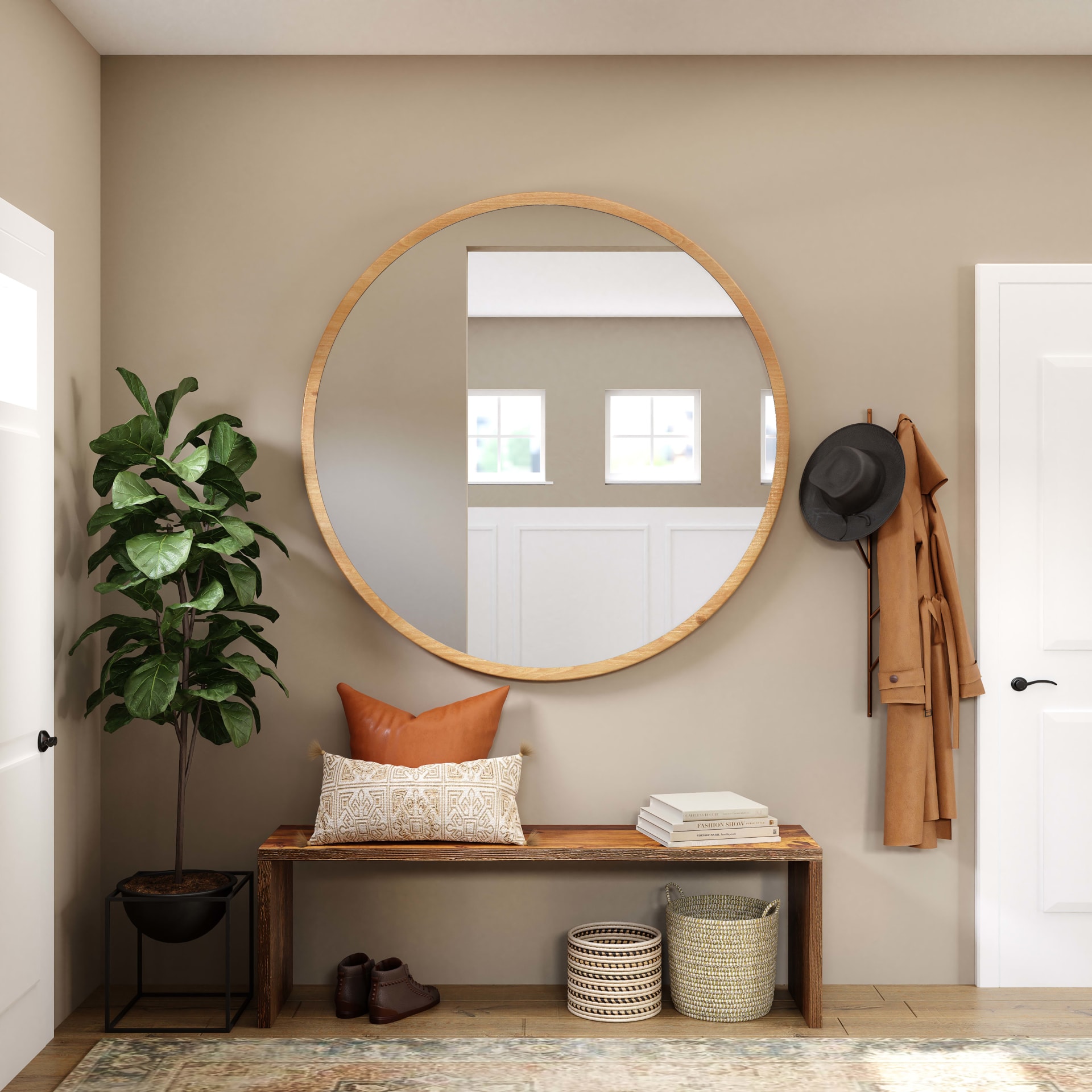 Choose the right artwork
We've all heard the saying, "Art is in the eye of the beholder." Decorative visuals that sprinkle the rooms of the home should be open to interpretation and accentuate the rooms' beauty and function. For instance, a tall piece of art can highlight a room's lofted ceilings. Or, a well-placed set of mirrors can brighten and enlarge a smaller room. Additionally, we recommend removing family photos from your shelves and walls. This allows potential buyers a better opportunity to envision the home's potential for their family as opposed to yours.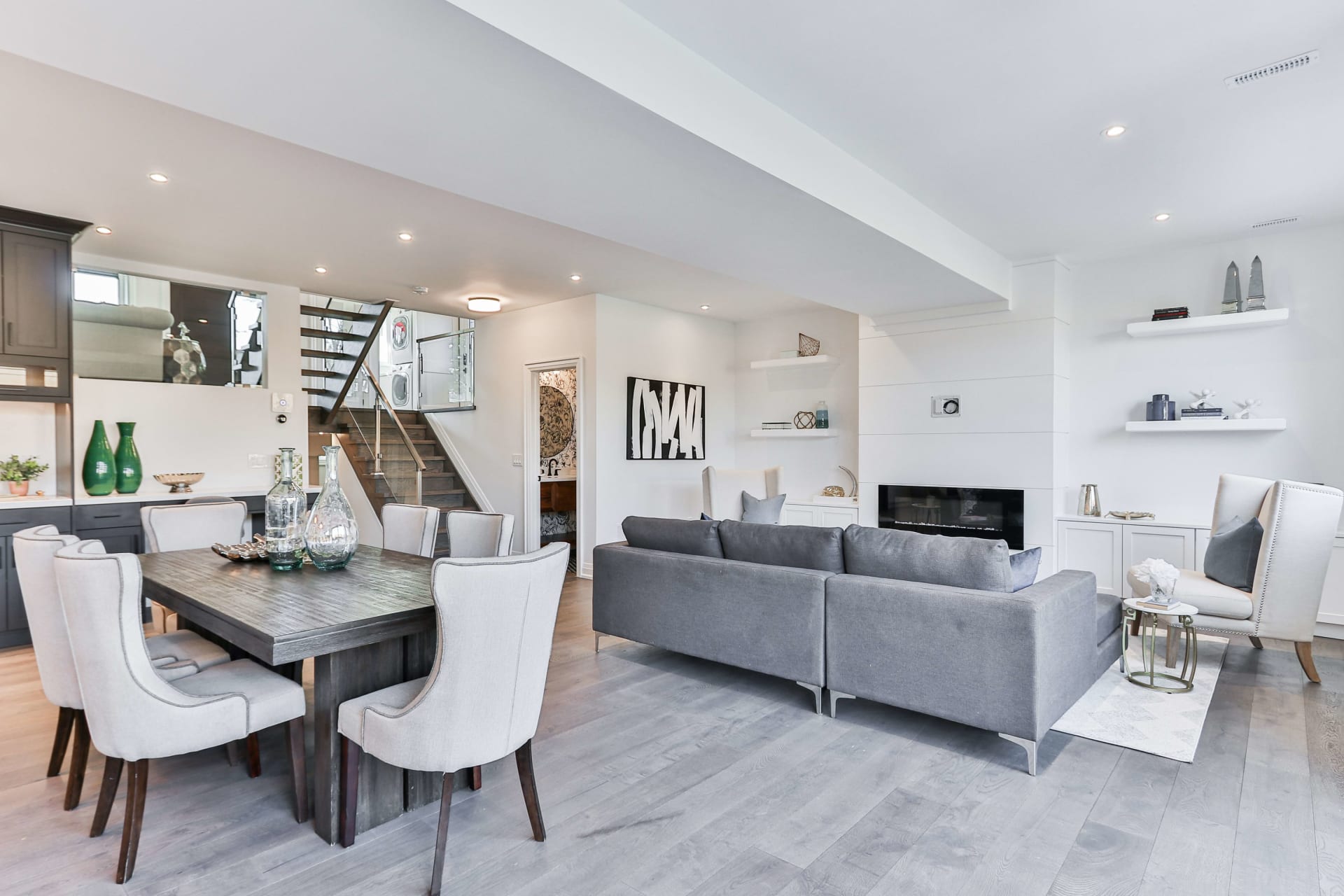 Choose the right furniture
What might have worked for your family's time in the home may not always be the most ideal furniture for the space itself. More often than not, we furnish our homes with function as the highest priority, followed by "form" or fashion. With home staging, homeowners have the unique opportunity to bring in and layout the most visually appealing furniture. Whatever pieces are brought in should be on-trend but classically neutral, appropriate size for the space, and placed in the room in a way that indicates a clear flow and use of the space.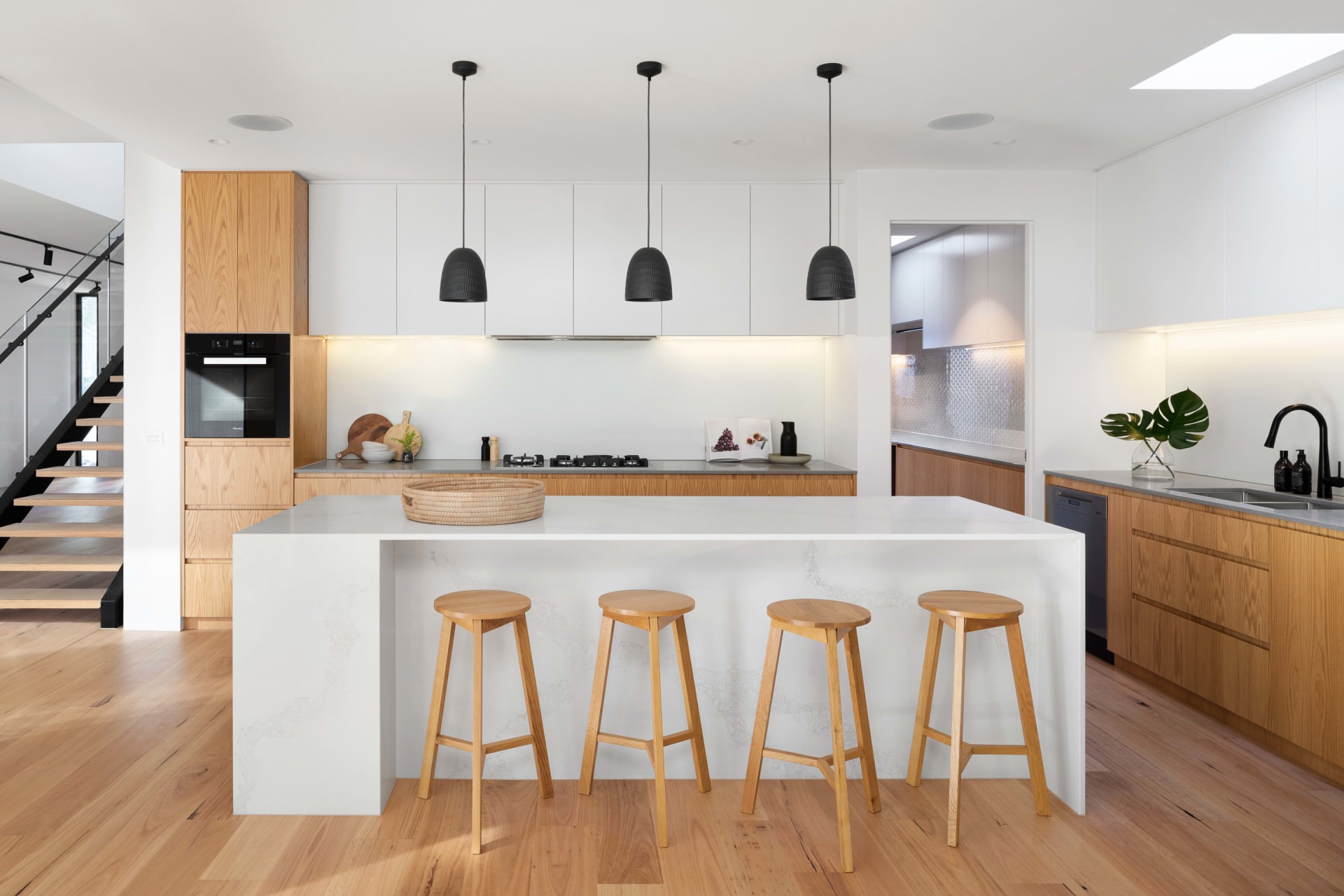 Think about how it will photograph
Before buyers even step foot in your home, it's very likely that they will see photos of it. These photos may even be a big part of the reason they schedule the showing! It's can be tempting to focus solely on how the staging makes your home feel when you're standing in the space, but always consider how your home presents in online listings, too. A professional home stager will know what a professional photographer will look for when stepping in to photograph a home. From where to place furniture to appropriately show the scale of a room without blocking view of a window, to creating smaller editorial-style vignettes on the coffee table to capture the eye of a scroller, interior design and staging professionals can make the home appealing in-person and online.
----
Mike McCurry has curated a list of trusted vendor partners over his 30+ years in the industry. He updates it regularly based on first-hand experience with local vendors, including interior designers, general contractors, and home staging experts. This would be an especially valuable list if you're considering updating your home in any way prior to listing!
If you're interested in receiving a copy of Mike's trusted vendor partner list, please contact us.