We love to support local businesses as much as possible, and when it comes to beverages, we make no exceptions! Clarendon Hills is incredibly fortunate to have Tierra Distilling Co. as a part of the community, a special local establishment creating delicious brandies, whiskies, and coffees.
Tierra means Earth or Land in Spanish. For the Tierra team, it is a daily reminder that they stand for protecting the planet, and that their individual and collective actions really do matter. Led by local community members Brandon Getchel and John "Dutch" Keeley, their passion for distilling and drinks started simply as a hobby. Experimenting with the science of fermentation on whatever fruits and grains they could get their hands on, 10 years later they are taking their vision of creating unique flavors to the next level. They've purchased a special older building in Clarendon Hills at 211 Burlington Avenue to convert into a production distillery and café.
While their specialty beverages are a "labor of love" in and of themselves, the Tierra team is also fiercely committed to incorporating local raw materials, tools, and processes whenever possible. As they are finalizing the build-out of the distillery, they've used recycled wooden beams to create outdoor picnic tables and countertops. They've also repurposed the old bleachers from Wilkins Middle School to create the stairs leading to the second floor of the distillery as well as the high-top tables.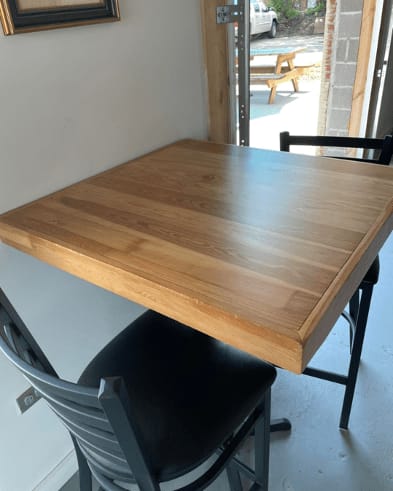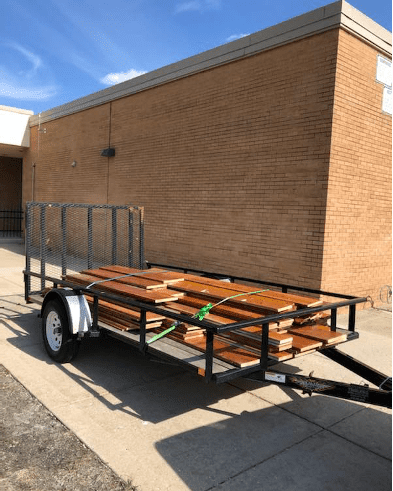 If you're looking for a delicious coffee or tea beverage today, you can head over to the Tierra Distillery Café now and indulge in something new. The distillery tasting room (craft spirits along with wine and beer selection) opened on September 2.
Follow along for updates on their website as well as their Facebook page.
Thank you to Brandon and John for bringing such an amazing establishment to our community. We are so excited to support the Tierra Café now, and look forward to frequenting the distillery when it opens. Thank you for your labor of love, and supporting our community and the planet in your work!