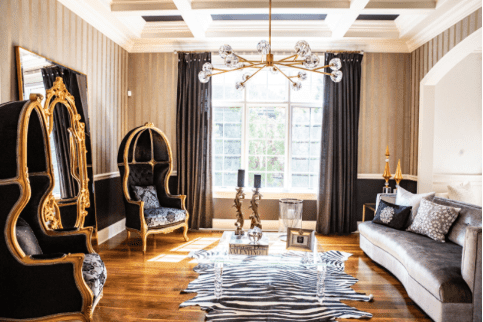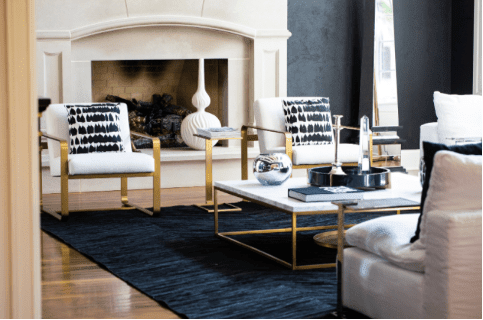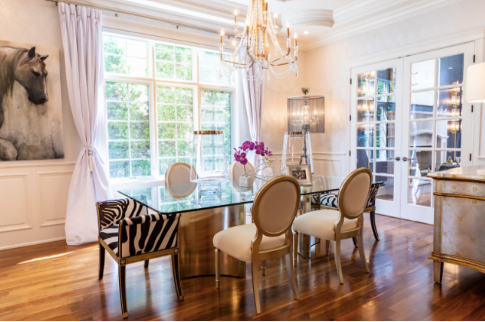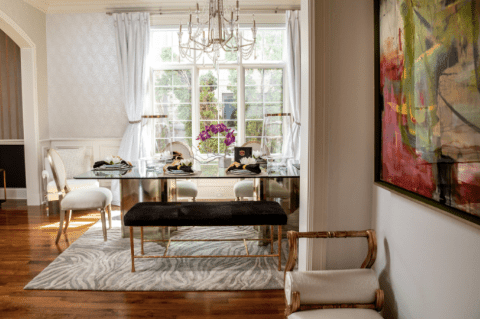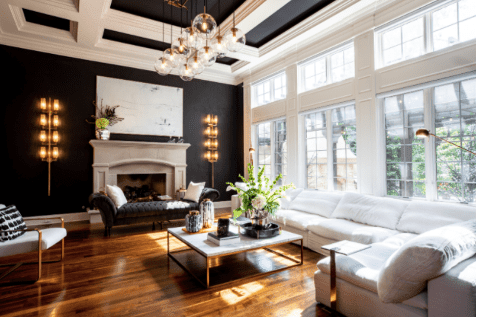 Shannon Antipov is a local Hinsdale mom and extraordinary interior designer. Over the years, Mike McCurry Group has worked with Shannon on several properties. From pre-listing home renovations to home staging for our listing clients, Shannon and her team has always done an impeccable job creating beautiful, livable spaces that buyers love.
What I like about Shannon is that our clients see the sincere passion and excitement about her work, she just can't conceal it. With any service or vendor we recommend, I feel comfortable they won't take advantage of our clients and this is especially true with Shannon. Because design services are so personal and we're making changes to a home that many of our clients built or spent their lives in raising children, it oftentimes is difficult to make these changes. Shannon understands this and is compassionate. She excels at listening to the needs of the owner while delivering an excellent end product.


What Do You Love Most About Interior Design?
Honestly, I love EVERYTHING about it. It is a true passion of mine that I keep finding to become stronger and stronger. It makes my heart happy. I get so excited walking into a furniture store or a lighting store, sometimes I get a little too excited where my clients are looking at me like whoa, but then they laugh because by then they know my personality and I believe that helps my clients feel more comfortable and relaxed where they don't have to feel like it's so serious and feel uncomfortable, I can say, I love walking into a room for the first time and already seeing in my head and envisioning what the room potentially is going to look like and then taking that vision from mind and making it a reality. And then seeing the smile on my clients' face.
What Are Some of the Biggest Design Trends You're Predicting in 2021 for Luxury Homes?
The first thing that pops in my mind is the color matte black. Another thing I see that is going to be a huge trend is the leathered look on the countertops.
What Is Your Go-to Neutral Paint Color?
The first thing that pops in my mind is the color matte black. Another thing I see that is going to be a huge trend is the leathered look on the countertops.
What Is Your Favorite Color to Incorporate Into Bold Designs?
I LOVE to add a tiny touch of hot pink. My go-to favorite is always black and white stripes.
Where Do You Like to Shop for Bold Statement Pieces to Use in Your Designs?
Honestly, if you could see me on a shopping day, I am all over the place, I have no idea where I will end up. I get in the car and go, I find different shops, boutiques, antique stores, etc. But my absolute favorite is Restoration Hardware.
What's One Piece of Staging Advice You Would Give a Homeowner Who Is Looking to Sell Their Home?
Take it almost down to a blank canvas. White, crisp and clean. That way the potential buyer can see the actual house and not your personal design preferences.
What Has Your Experience Been Like Working With the Mike McCurry Group?
Mike McCurry is a man with a compassionate, caring, generous heart.

As we sat in one of our clients' house around the table talking about the plans we had for her house, our client all of a sudden said, "Can I just tell you something? I am so happy I met this man. He makes me feel so safe and I feel like he has my best interest at heart and for the first time I don't feel lost in the whole process of selling my home. I feel so blessed to have found him and have him in my life."

​​​​​​​Listening to this woman talk about Mike melted my heart and made me smile knowing that she felt so safe and felt she could relax and put it all into our hands knowing it will all be ok. This is how Mike McCurry makes his clients feel—and I was so proud to be sitting right there next to him knowing she felt this way!