Clarendon Hills. What kind of town do we live in anyway? To paraphrase what was once said, only men of steady habits must settle in this place for the serpentine appearance of streets might prove too much for a head not evenly balanced.
I bet you would be interested in a little history of our Village: In the 1830's, The United States of America sold 960 acres in Sections 10 and 11 (most of Clarendon Hills) to John J. Monell for $1200. This parcel of land then exchanged hands several times until many of the first real estate "players" came to the rescue and purchased the parcel. You will recognize some, or all, of their names: James M. Walker (my street), Charles Holmes, Orvil L. Grant, Henry P. Churchill and the big hitters, Henry Middaugh and Oliver J. Stough.
On November 4, 1873, the land was plotted and first recorded in the Recorders Office of DuPage County. Robert C. Harris, the former president of the Chicago Burlington & Quincy Railroad, suggested calling the village "Clarendon Hills".
I count myself as extremely fortunate to have an old plat book as well as an original Atlas of DuPage County, circa 1904. This wonderful old atlas, now in its broken down binder, has many treasures inside.It has many photos of the original, significant buildings in the DuPage County as well as some of the more prominent residents along with their biographies. It's a fascinating book to look through and find nuggets of our local history. I was fortunate to find this atlas in an old building that was being sold in Hinsdale. The atlas was a treasured possession of my wife Amy's uncle, Jack Kuhlman, who began his law practice with her grandfather, John R. Collis. John was an attorney in Hinsdale for many years.
After a review of the 1904 plat book map of Clarendon Hills, it shows that the North side of the tracks was not yet plotted but was called, West Hinsdale. Many of the named streets on the south side of the railroad tracks have been either changed or never developed at all. Hosek Park was supposed to have Hudson Ave. running down the middle of it. Gee, I wonder why that never happened? Too much peat? Part of east side of Hudson was called Summit; Bridge is now Ridge; lower Ridge was called Western; the south end of Western was called Harris and part of Eastern was called Pearl. Bonnie and Byrd weren't on the map yet and two courts, Allen and Hamill were put in well after the war. Finally, if you're not confused by now, Richmond was called Reed – certainly not to be confused with Trustee Ed Reid. Stop in my office sometime and I'll try to settle it all out for you.
Visit the for more information on Clarendon Hills.
District #181 News:
Congratulations to Dr. Kevin Russell! Dr. Russell was just named Superintendent of Schools Chicago Ridge School District 127 ½. Dr. Kevin Russell is the current Assistant Superintendent of Learning (Curriculum, Assessment and Instruction).
I had a chance to visit with Kevin about his many years at Walker School recently in his office. Many School families will fondly remember Dr. Russell from his time spent as their children's principle. He is looking forward to taking his expertise and vast knowledge to Chicago Ridge, but will hold many emotional ties to our district.
One of his fondest memories, he tells me, is that he will never forget the first day of school when he pulled into the Walker School parking lot. Kevin saw this big yellow sign, and it said, THE WALKER FAMILIES WELCOME KEVIN RUSSELL, OUR NEW PRINCIPLE". Kevin told me he hung the sign up in his garage and still has it there today. "I will never forget Walker School and how great they were to me – there is no way in the world that I could have been the Superintendent of Chicago Ridge if I weren't the principle of Walker School" he went on to say. I know, for one, we will miss his presence greatly, but wish him great success in his new position!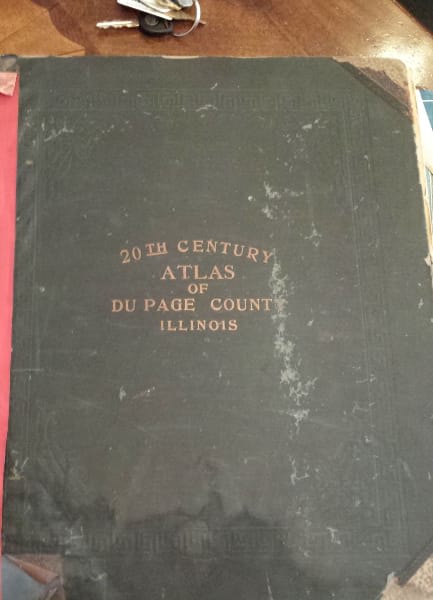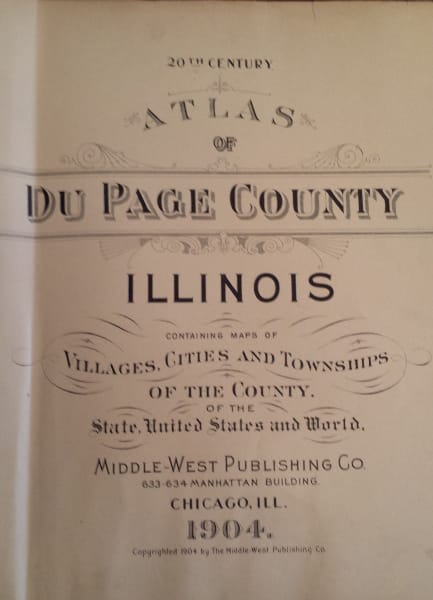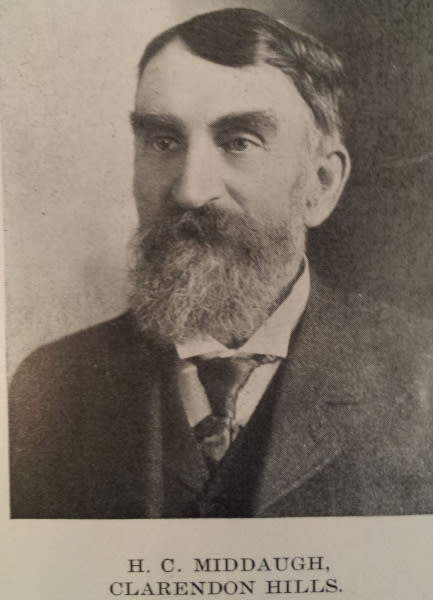 1904 Atlas of Dupage County
Atlas – Dupage County Illinois
Henry C. Middaugh – Clarendon Hills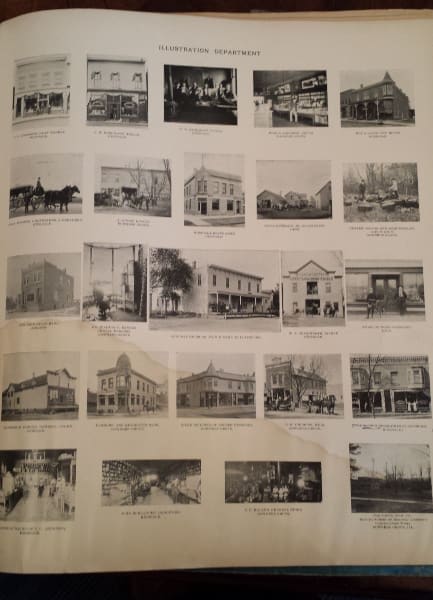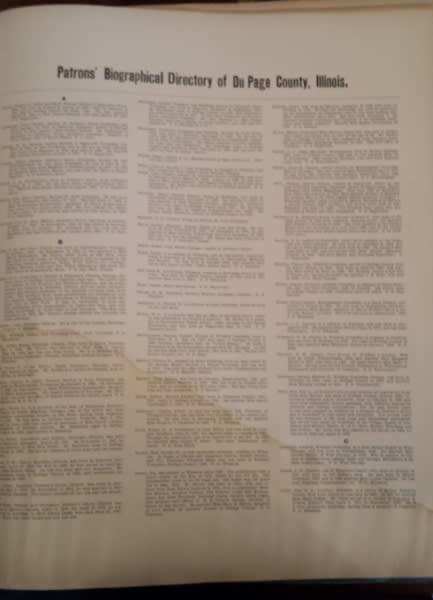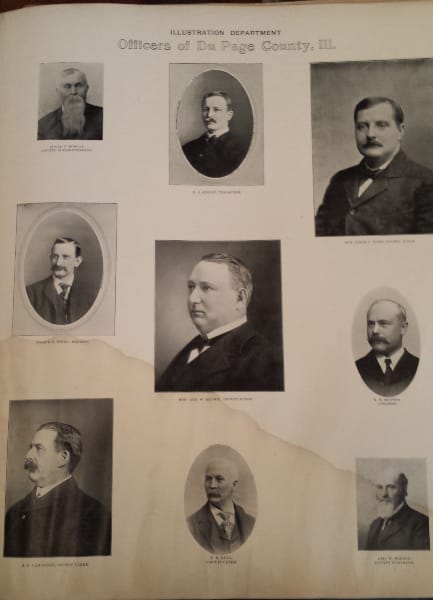 Buildings and homes from Dupage County around the turn of the century.

Bibliagraphy – Patrons of Dupage County
Pictures of important people in Dupage County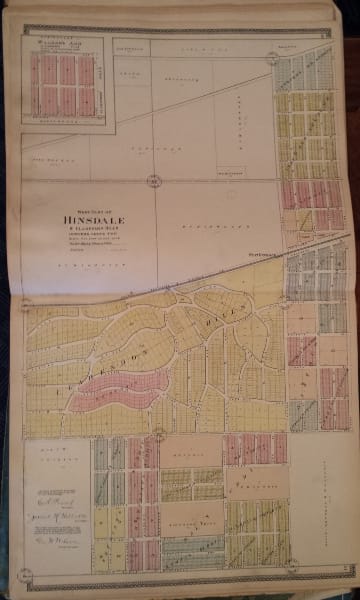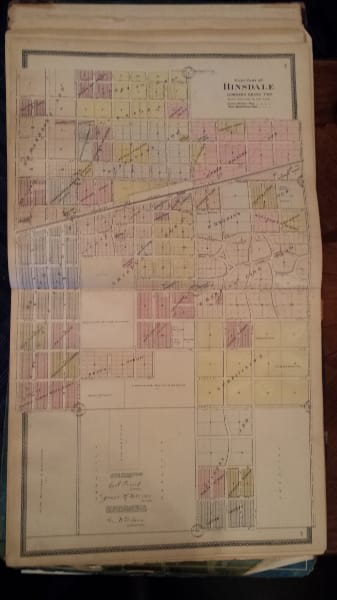 Plat Map of Clarendon Hills and West Hinsdale (later called Clarendon Hills) from 1904
Plat of Hinsdale Illinois

Mike is a Clarendon Hills resident; husband; Indian Princes; Indian Guide Dad; a Coach; an "old" football player and a real estate broker. Mike's columns are usually crafted about the buzz in and around Clarendon Hills. It sometimes has a spin on real estate or cultural information, highlight a new business or announce school happenings. He might include a "get-to-know" about some of our interesting Clarendon Hills residents and even a little about Clarendon Hills history. Whatever it is, it is sure to be about the "Talk of the Town".