A Par. A Birdie. An Eagle.
Maybe even a hole-in-one.
You strive to hit the little white ball a little less. A little longer, but straighter. In the fairway, not in the woods. Out of the sand, over the water, onto the green and into the cup. It's a game that eludes most people because it involves a little white ball, a small hitting surface and a lot of green … and sometimes, a lot of water.
Even the pros hit it in the water, and knowing that is what keeps a lot of people playing the game. I actually relish seeing the pros knock it into the water, the woods or the gallery. It makes them mortal, just like you and me. For my rounds, I pack some less expensive (often preowned) "water" balls for the difficult shots because I know the ball is destined to go in. The water is like a magnet to the ball; it wants to take a swim! It often wants to find the beach and it loves walking in the woods.
I started playing the game after college, but not with any regular consistency — maybe 6 or 10 times a summer. Last year I started playing more, going out at least once a week for most weeks in the fall. My game got a little better, but the ball kept finding the water!
Amy and I played our first round of golf together last summer. All 18 holes. I would never recommend playing front and back nine with your spouse, especially when one of you is new to the sport. By the 16th hole, we were not talking.
I think I may have said something like, "You don't need to verbalize every little thing that's on your mind!" She didn't think too kindly of that comment. She wanted to hit every single shot, like it would be a sin to pick up the ball and drop where I was hitting from. Of course, some say golf is a game in which you just need to keep moving so you don't frustrate yourself … not to mention your partner or the foursome behind you!
We started talking again sometime the next week. She was very proud of the fact that she didn't lose a ball, like I did … many of which went in the lake.
My family joined
Ruth Lake Country Club
last spring. It was a great time to get in because so many young families were joining. Many were also from Clarendon Hills. When we were interviewed by the membership committee, one of the questions they asked was, "Why do you want to join?" I think the answer kind of surprised the committee; I told them that I wasn't interested in socializing as much we were looking for a place for my family to relax, enjoy some downtime and play sports together. The truth was, I was a little burned out on socializing. I was dreaming of enjoying holidays and our special events as a family together.
The children did play a lot of tennis, golf and paddle tennis that first summer. But what all four really enjoyed was swimming for the Ruth Lake swim team. They actually helped win the conference championship! And spending time golfing with my children, especially as they are growing up, has been a dream of mine for a long time. As they get older, they might not want to talk or spend as much time with us … but they might if it involves playing a sport together.
I'm looking forward to many years ahead, hitting that little white ball with my family. And hopefully, my ball will stay out of the pool.
Mike is a
Clarendon Hills
resident; husband; Indian Princes; Indian Guide Dad; a Coach; an "old" football player and a real estate broker. Mike's columns are usually crafted about the buzz in and around the area. It sometimes has a spin on real estate or cultural information, highlight a new business or announce school happenings. He might include a "get-to-know" about some of our interesting residents and even a little about
history
. Whatever it is, it is sure to be about the "Talk of the Town".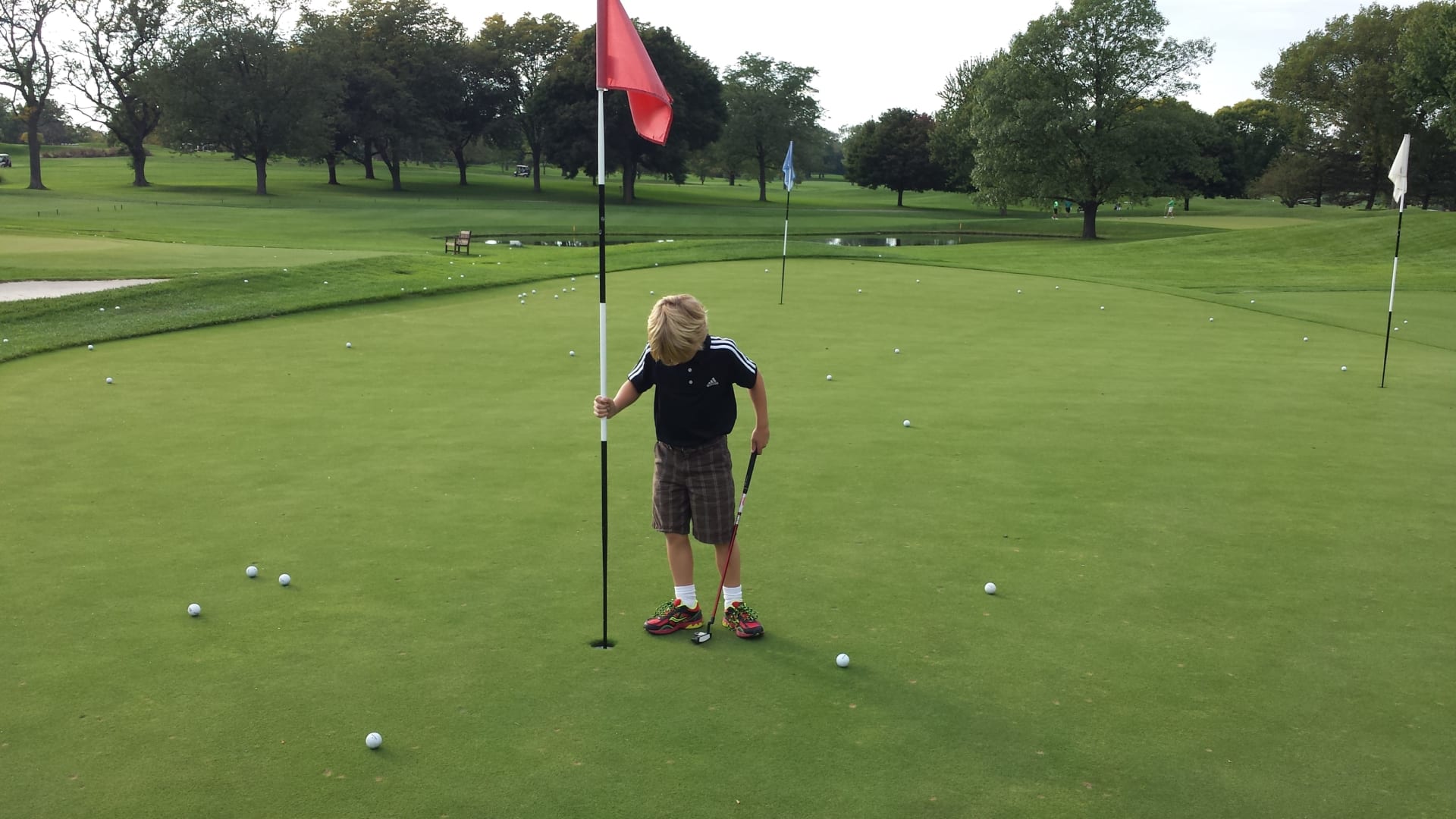 Golfing with Family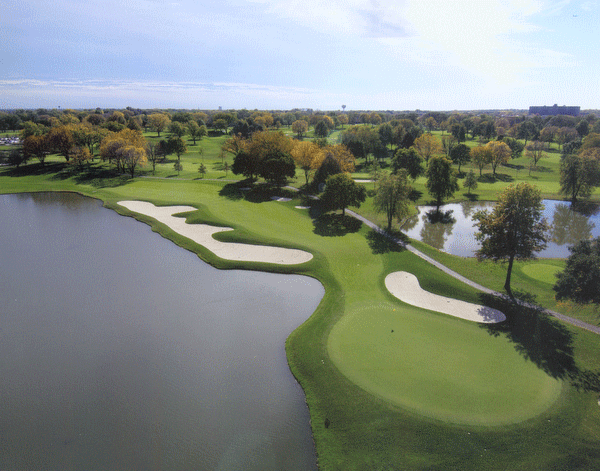 The Water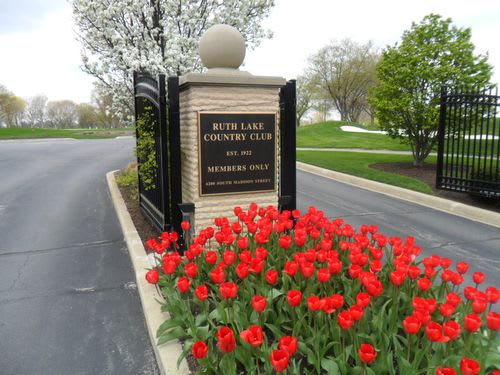 Ruth Lake CC – A place for family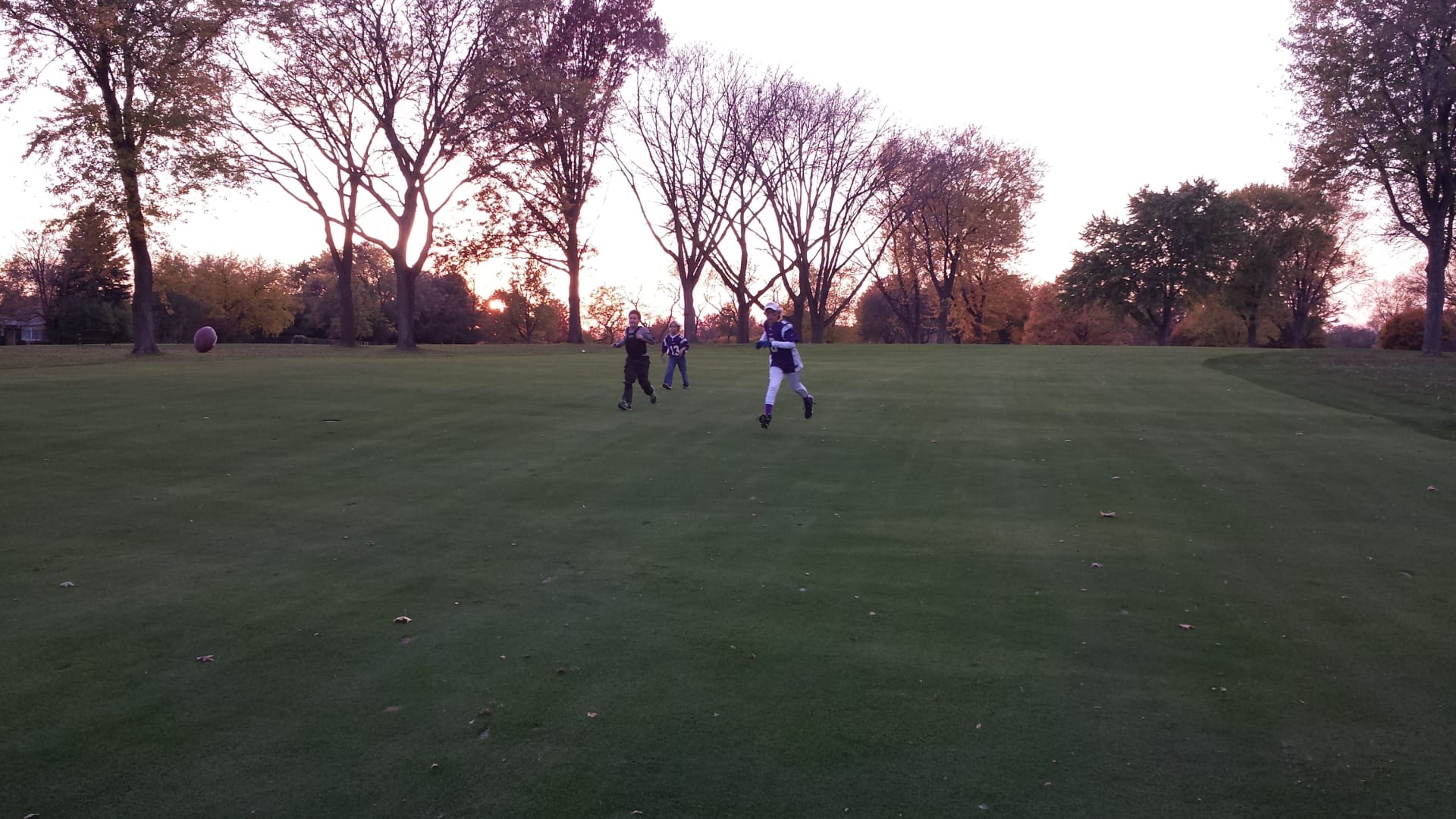 Golfing and Football?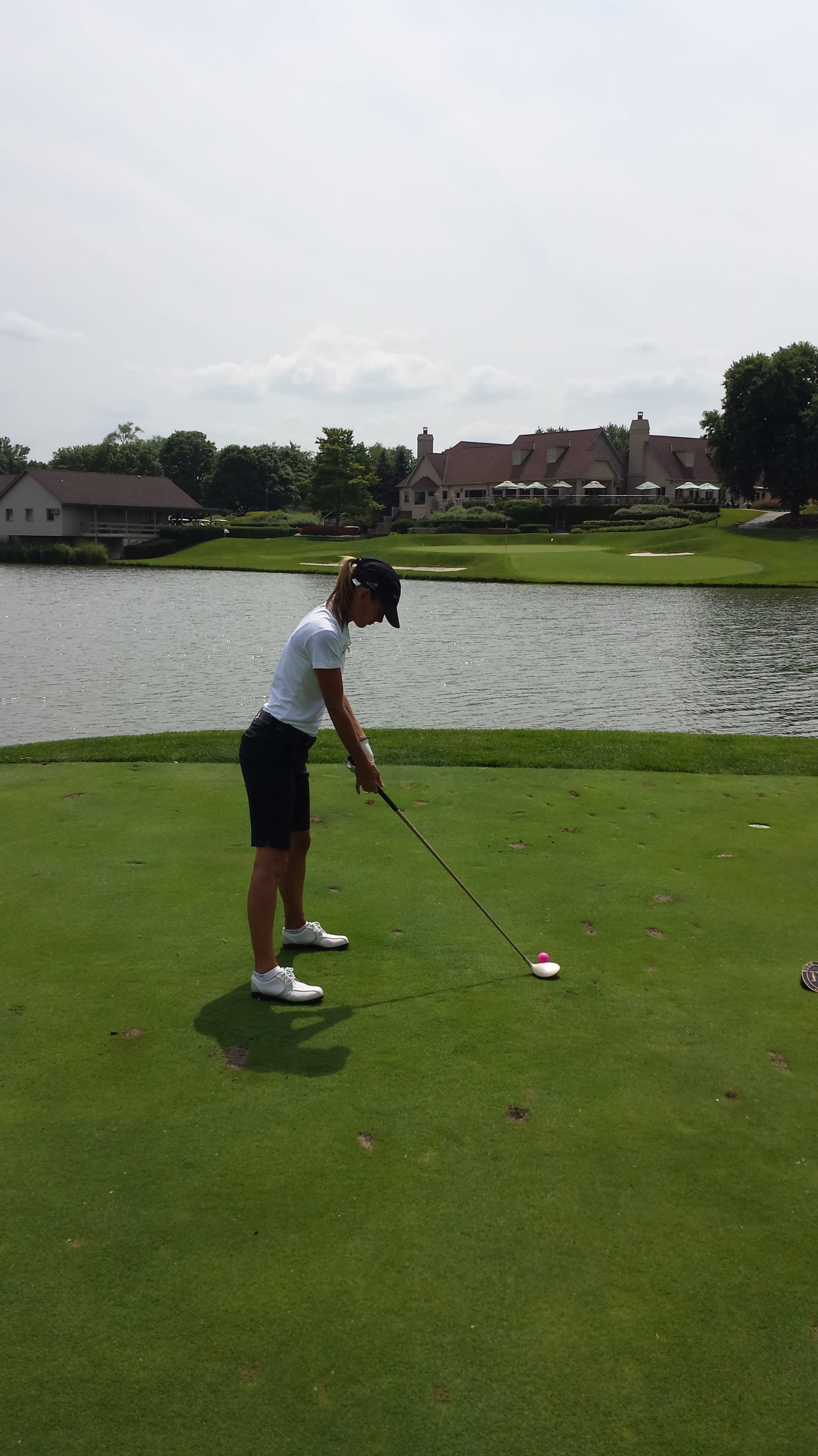 Amy and the 18th at Ruth Lake CC