The musical started 45 minutes earlier and I was going to be lucky to catch the last two songs. My last appointment ran over but I managed to slip in the side door of Walker Elementary gym, just in time to try to catch my daughters eye. I saw the big grin on her face as I stood in the back of the room. She needed to see me there and I didn't want to let her down. With just two songs remaining, the class sang "You are my Sunshine". They sang all the songs so well that it's obvious that the music teacher, Mrs Sciaccotta had worked with her students for weeks. It is an catchy song and even the grandparents were lip syncing the words. And when the final song was performed, it was announced that the paparazzi could step forward and take pictures. The sea of parents and grandparents then rushed to get the best spot to capture those Kodak moments.
This scene had reminded me of a popular and hilarious commercial about not being afraid to fight dirty to get the best picture of the kids on stage where finally the auditorium turns into a brawl except for two parents, who with their
Nokia Lumina cameraphone
, "have the best seats in the house".
In this story, the people with the best seats in the house and the ones fighting for the best pictures are oftentimes the grandparents. They are passionate about their grandchildren and love to be involved. Have you ever noticed how many come to the children's events? This column is a written as a "shout out" to all the wonderful grandparents!
It's a healthy community when you see young and old living and supporting each other. If you think about it, we're truly living in great times and are lucky to be a part of a multigenerational community. I think of Mary Brown as an example of a grandparent, who can be seen on any given day pulling a waggon around town with a couple of grandkids in tow or cleaning up Sloan's Triangle in her spare time, just because it needs to be done. And then there is Uly Backas, an older distinguished man who has been a reader in our schools for so long that he has touched a few generations of children. He's kind of a celebrity around town too. Whenever I see him walking around, children (young and old) shout out his name, high five him and give him hugs. He is living "the dream" and so are we, and so are our children.
It's not a one way street either. The choir that Mrs. Sciaccotta teaches, routinely performs to the 95 residents at The Birches Assisted Living. The students bring a lot of energy along with their youthful voices that give a breath of fresh air to our neighbors on 55th Street and South Prospect Ave.
The tension and pressures of rising property taxes and housing cost sadly force a lot of our older adults to move out of town. But not everyone is leaving and not everyone downsizes. That is the wonderful part about living in Clarendon Hills and that so many older adults want to stay in or close to town so they can be near to family – where they have raised their their own children. We are grateful for that.
At the end of a piano recital we recently attended, my mom (Ra-Ra known by the children) found her way to the front of the pack and got just the shot of all shots. All 4 children were sitting on the piano bench grinning from ear to ear and posing for a very proud grandma. And their other grandmother (Nonnie), who hardly ever misses an event, gave them all hugs of approval.
Looking back at the musical where I squeaked in at the last moment, that grin I saw might just have been reserved for her grandparent seated in the second row.
Mike is a
Clarendon Hills
resident; husband; Indian Princes; Indian Guide Dad; a Coach; an "old" football player and a real estate broker. Mike's columns are usually crafted about the buzz in and around the area. It sometimes has a spin on real estate or cultural information, highlight a new business or announce school happenings. He might include a "get-to-know" about some of our interesting residents and even a little about
history
. Whatever it is, it is sure to be about the "Talk of the Town".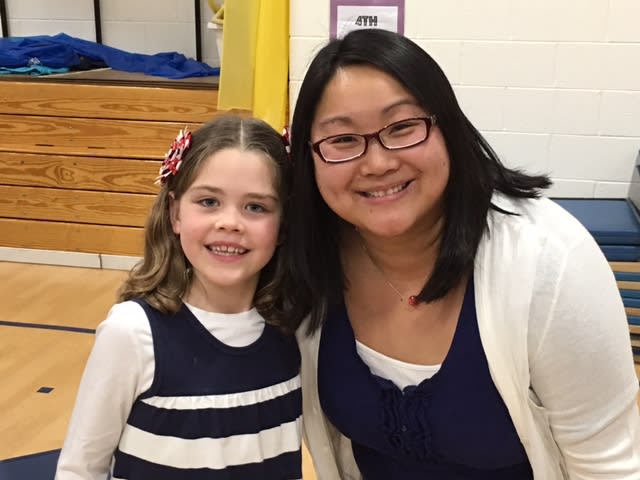 Elizabeth and Mrs. Sciaccotta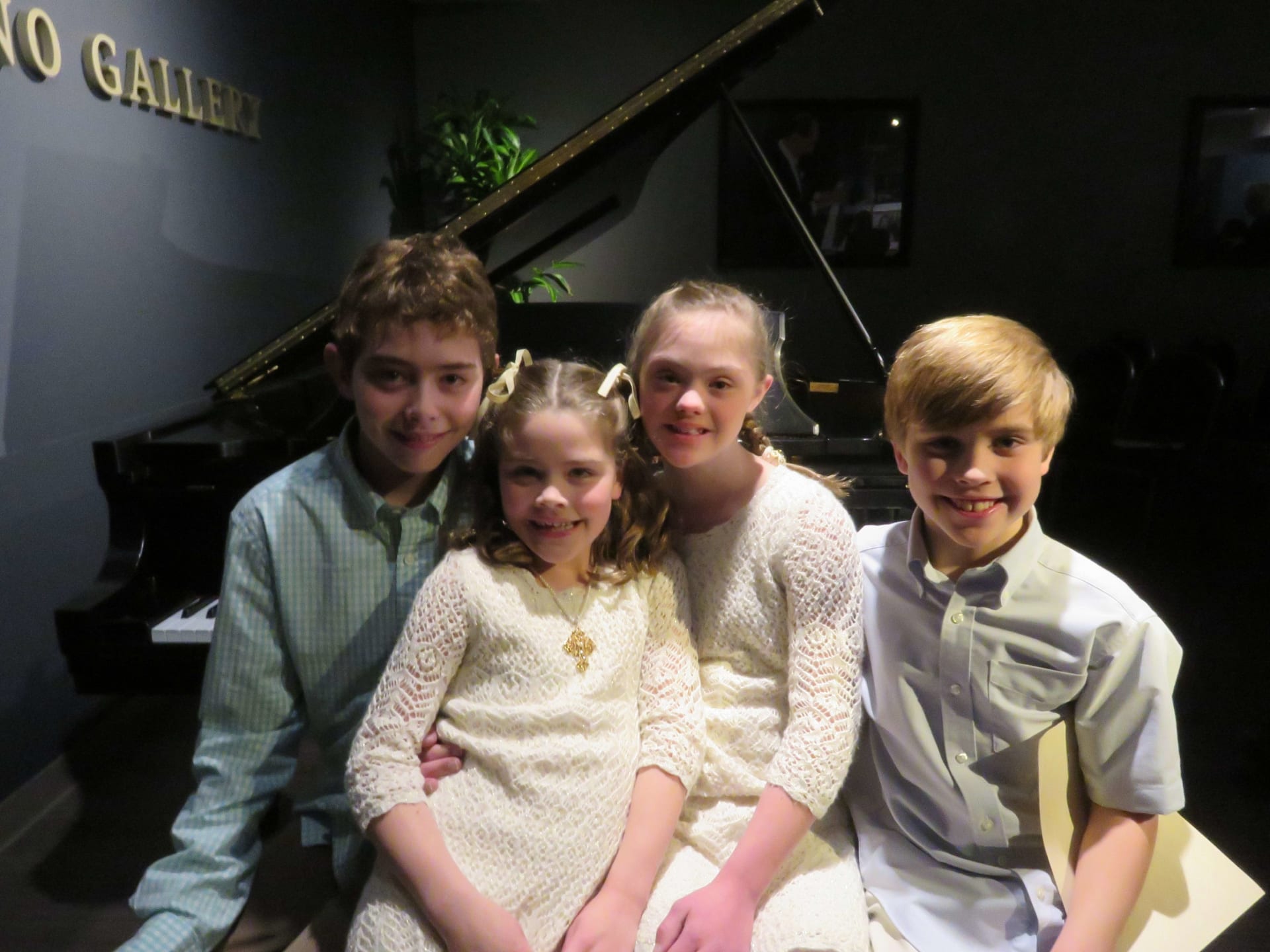 That perfect shot by Ra-Ra