For a long time, Clarendon Hills has been a hidden gem just outside of Chicago. (If you missed our "Building Community feature of Clarendon Hills, make sure you check it out here)
But, this very special hidden gem is becoming more and more unhidden as the transportation hub (METRA station) and the business district has evolved in the past few years.
The downtown area continues to be revitalized by expanding and new businesses…and we want to tell you about three…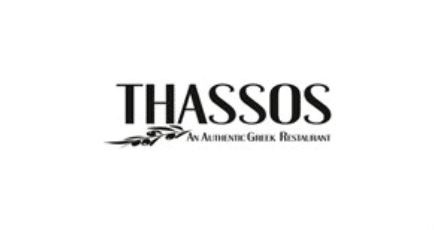 Thassos Greek Restaurant – 1 Walker Avenue in Clarendon Hills
This restaurant, located at 1 Walker Avenue in Clarendon Hills, is celebrating one year of business in October! Thassos' offering of delicious, authentic Greek food has been a welcomed addition to the Clarendon Hills food scene.
Never wait unnecessarily by taking advantage of online table reservations. While Thassos doesn't currently offer take-out, they do have a mouth-watering catering menu with plenty of options for a take-home dinner or to wow your next dinner party guests with something unique.
Just Lift Fitness – 154 Burlington Avenue in Clarendon Hills
Formerly Jackie Errico Fitness, this health-focused small business has seen tremendous growth and evolution since its initial opening in Clarendon Hills in 2020. Since the official re-branding to Just Lift Fitness, the luxury personal training studio continues to focus clients on a holistic approach to their health and fitness goals.
In addition to small group and one-on-one personal training, Just Lift clients also have access to nutrition coaching and online services through their mobile app.
Just like their clients, Just Lift Fitness is on the move…they're currently building out the 200 Park Avenue building (formerly Fifth Third Bank). The outdoor area that used to serve as the bank's drive-through will be an epic spot for open-air group workouts!

Sparrow Coffee – Coming soon to Clarendon Hills
This is a coming soon attraction that Clarendon Hills residents and visitors can look forward to! The space at the south end of town that used to be the local Starbucks is getting a new resident: Sparrow Coffee.
Sparrow Coffee creates their signature products in their roastery in the West Loop of Chicago. The inaugural café opened in the Water Street Development next to Hotel Indigo in downtown Naperville. As a brick-and-mortar café, complete with not just coffee but also food menu, has seen great success in the Naperville area.
In addition to their roastery and café success, Sparrow Coffee is also sold across the country and served in some of the best restaurants in Chicago and the suburbs.
While no official open date has been announced, the people behind Sparrow Coffee are working closely with village officials and is deep in the process of concepting the space that has been leased.
We are very excited to see what comes next!